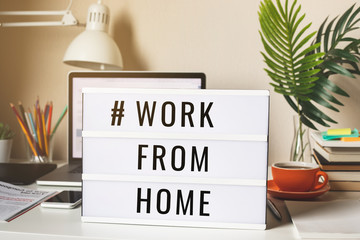 An Oklahoma City preventive care and occupational health physician, William D. Jones, MD emphasizes patient-focused care. One area in which William D. Jones, MD has a strong interest in is the impact that COVID-19 has in the workplace.
A recent article in Forbes brought attention to the way people's work will be impacted in the long term. One is that corporate flexibility when it comes to remote working will become widespread. Many companies will either maintain a virtual workforce or offer a work from home (WFH) option to those who choose it. While WFH is not possible in every type of job, there are many positions that center on sitting at a desk using a computer.
At the same time, barring the quick development of a vaccine, those job sites that require physical presence are not likely to allow normal social interactions for a lengthy period after opening. Social distancing, temperature checks, and barriers between individual workspaces will be the norm, both as a way of protecting worker health and maintaining legal accountability.
The bottom line is that for a majority of working Americans, adaptations will need to be made to their normal way of working for months and potentially years.